I was able to find a spare couple of hours to stop by the Street of Dreams on Realtor Day. It was a super comfortable 1258 degrees outside that day...
It just happens to be in Hillsboro this year, and there is a very good reason for that location.
What was once a large 1400 acre tract of farmland (known as the historic Ladd-Reed farm) is now "South Hillsboro", the largest master planned development in Oregon history. The Oregonian wrote about the new roads and plans in a recent article. You can also find an overview, plans, and maps on this webpage from the City of Hillsboro.
The new development will have as many as 8000 new homes that will house around 20,000 people. (Please, oh please let the City of Hillsboro be smart enough to plan for plenty of parking...)
Homes will range from small, affordable apartments all the way up to million+ dollar houses. It will include mixed-use town and village centers with shopping, services, and venues, 286 acres of new parks/open space, 15 miles of multi-use trails, bicycle infrastructure, and expanded transit service. Also, they have designed it so that all residences are within a quarter mile of a park facility.
Barely any homes have been completed in South Hillsboro so far, and only a few are even in development (most of the area is still being cleared and utilities laid). Except, of course, for the 6 homes backing to the Vendage at the Reserve golf course.
That's where the 2018 NW Natural Street of Dreams comes in.
Opening up the usual 6 custom homes to the public (7 if you count the tiny home parked in a vacant lot) is a smart way to draw attention to this enormous and ambitious development. Although, you have to shell out $20 a ticket for the privilege.
The homes are what I've come to expect at the Street of Dreams: on-trend decor and features, big kitchens, grand living rooms, and large master suites with bathrooms that often dwarf the bedrooms.
Here are a few random pictures from the tour: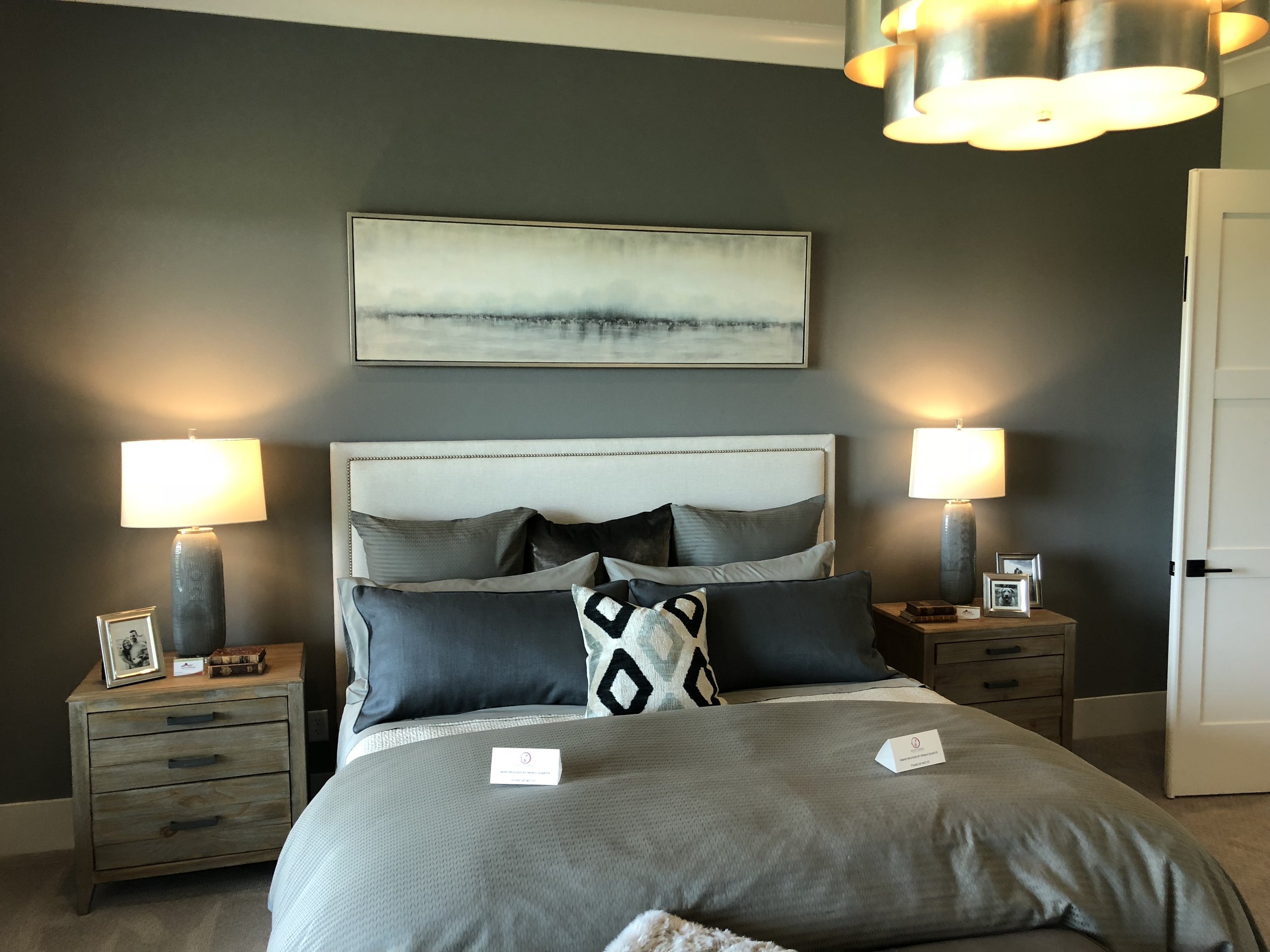 The yards are smaller than the past few years, mainly because these back to the golf course (one of them already had a broken window!).
Six different builders are featured. One of them is Pahlisch, who built "Serenity", a single level home that, interestingly, was also the smallest house on the Street of Dreams tour (not counting the tiny home!). It clocked in at 3696 square feet. For comparison, the biggest home was 5420 square feet and most of them were close to 5000. Serenity was one of my favorites this year.
Pahlisch also happens to already be building a community of upscale homes nearby called "The Vendage at the Reserve". (I'm sure no one will confuse that with The Vendage at the Reserve Golf Club...). Most of the homes in the current phase are already sold, so they're doing something right!
By the way, I have had the good fortune to show homes in several Pahlisch communities to my buyers, and I've been impressed with them. Anyone that has worked with me will know that I don't say that about all the builders! They build both communities and custom homes.
The other builders at the Street of Dreams were all custom builders. I enjoyed most of the homes, particularly the modern ones like "Serenity", although by the end of the tour all of the white/off-white walls and washed-out tones were starting to run together. A colleague that was with me who enjoys more traditional architecture really loved "Hearth & Home" by Anlon Construction.
One thing that stood out this year was the preponderance of texture found throughout the designs. This, and few pops of color here and there, helped alleviate the tedium of all the light/neutral tones.
There is no doubt that the plethora of lighter, neutral tones are reflecting what buyers in Oregon want nowadays. Many people are tired of the deep cherry wood and darker granite so popular in the late 90's to mid 2000's.
Here are some examples of texture in use at the Street of Dreams:
Light fixtures in many of the homes were unique and impressive, too. We only get so much sunshine in the Pacific Northwest, so brightening up our decor and lighting up rooms is one way to banish the 8-month winter blues!
Several homes had impressive outdoor living areas that took advantage of the benefits of living next to a golf course.
The Street of Dreams has certainly scaled back from pre-recession days. Gone are the underground basketball courts, large kitchen gardens, and huge theater rooms. (Although, one home a couple years ago had a seriously impressive wine cellar that was visible from above through a see-through floor).
Instead of "wow moments", the homes seem to be built for real-life. All of them had good, functional layouts. Master bedrooms were on the main floor, so they aren't designed with young children in mind, but they reflect what many buyers in this price range are looking for.
They all have open floor plans, though the living areas are not huge, with televisions that clearly weren't meant for serious entertainment. Instead, they have separate entertainment areas, but even those were of a fairly modest size.
The largest home was "Graceview" by Legacy Built NW. This is what I called the "Chip and Joanna Gaines" house. Shiplap all over the place, farmhouse styling, barn-doors, rustic touches, etc.
White White White and more White.
They list it as 5420 square feet, although it honestly did not feel that large. It also had the new-wave brushed brass fixtures that have suddenly become popular.
I'll be honest, from the outside it looked great, but the interior was my least favorite, though I can understand why it would appeal to a lot of people. My more traditionalist colleague was excited to see it, but she was underwhelmed by the interior, too.
"Private Reserve" by BC Custom Construction was a favorite of several people I talked to. It was a more modern home featuring radiant cement-style floors and a low-pitched roofline. It included warmer touches, like brushed-bronze fixtures and natural stone countertops.
The one oddity was the placement of the built-in outdoor grill right smack next to the doors from the master bedroom to the patio. But, other than that, it was an impressive home for people that like more creative angles to their rooms.
All together, another fun time was had at the 2018 NW Natural Street of Dreams. If we zipped through it a little faster than usual, I think it was likely because the barometer inched up to an intolerable 1260 degrees and we were all melting into little puddles of goo.
The Street of Dreams will run through August 26th, 2018.
Outdoor areas:
Want to place an offer on a Street of Dreams home? Haha, but really, are you thinking about buying or selling? Fill out the form below or contact me directly!